Santa Rosa National Park
Santa Rosa National Park is located in northwestern Costa Rica, within the Guanacaste Province.
The park's main entrance is found 36 km (22 miles) north of the town Liberia. The Pan-American Highway runs along the park's eastern edge, separating the Santa Rosa National Park from the Guanacaste National Park.
Short facts
Spanish name

Parque Nacional Santa Rosa

English name
Santa Rosa National Park
IUCN category
II
Size
495 km2

191 sq mi

Established
1971
Location
Guanacaste Province
Coordinates
10°53′01″N 85°46′30″W
Nearest city
La Cruz
Nature
Many different nature types are found within the park, such as:
Deciduous forest
Mangrove woodland
Marshland
Savanna
Animals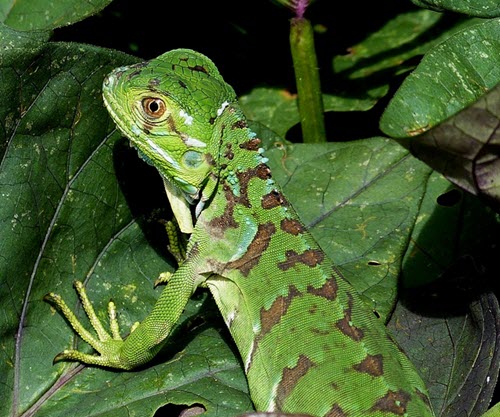 The park is home to several species of wild cat, but they are very shy and rarely seen. Jaguar, Ocelot, Cougar and Jaguarundi have been reported from the park.
Three different monkey species live here: Mantled howler monkey, White-headed capuchin and Geoffroy's spider monkey.
Other examples of mammals in this park are Baird's tapir, peccaries, coyotes, and the white-nosed coatis.
All in all, the park is home to over a hundred different mammal species and circa 250 species of bird.
Background
In March 1856, a short but very important battle took place in this area: The battle of Santa Rosa. Santa Rosa was a hacienda in the north-western part of Guanacaste. On March 20, 1856, Costa Rican forces arrived to Santa Rosa, finding that their enemies – the filibusters gathered by the U.S. invader William Walker – were inside the main farm building, a house named La Casona. A battle ensued, and it took no more than 14 minutes for the Costa Rican national militia to win.
Located in northern Costa Rica, near the border to Nicaragua, Santa Rosa's strategic location meant that it would see two more battles where Costa Rican forces won over invaders from the north: one in 1919 and one in 1955.
La Casona is now preserved as a monument commemorating the Costa Rican victories and the fallen Costa Rican heroes.
When the National Park was established in the early 1970s, it was partly to give this historical site better protection and partly to help preserve the wildlife.
Area de Conservación Guanacaste World Heritage Site
Santa Rosa National Park is included in the Area de Conservación Guanacaste World Heritage Site, a network of protected areas in the Guanacaste Province of northern Costa Rica.
This UNESCO World Heritage Site includes:
Santa Rosa National Park
Guanacaste National Park
Rincón de la Vieja Volcano National Park
Junquillal Bay Wildlife Refuge
The oldest of these parks is the Santa Rosa, established in 1971. Over the years, surrounding lands were purchased to connect Santa Rosa to other protected areas in the region. Today, the Area de Conservación Guanacaste (Guanacaste Conservation Area) contains a wide range of nature types, including rainforest, cloud forest, tropical dry forest, and marine coastal environments. The total area is 1470 square kilometers.